It could be something as tiny as a personalized keychain or a mouse-pad, something as conventional as an embossed coffee mug or a photo album, or novelties like personalized handbags, cookie jars, play-cards, rubik cubes and sofa cushions, but photo gifts possess a unique charm and degree of warmth, that no other gift type could probably convey.
Here are 10 great reasons to skip the crowded Hallmark Aisle this year, explore the fascinating world of Photo Gifts online, and have them conveniently delivered at your doorstep!
1. Most Cherished
Every photograph is an embodiment of a particular memory, and when you use compile these striking visual memories to create a thoughtful gift, you can be absolutely assured of it being cherished for a lifetime! As a matter of fact, it wouldn't be inappropriate to say that photo gifts denote a celebration of life, love, laughter, relationships and happy times gone by!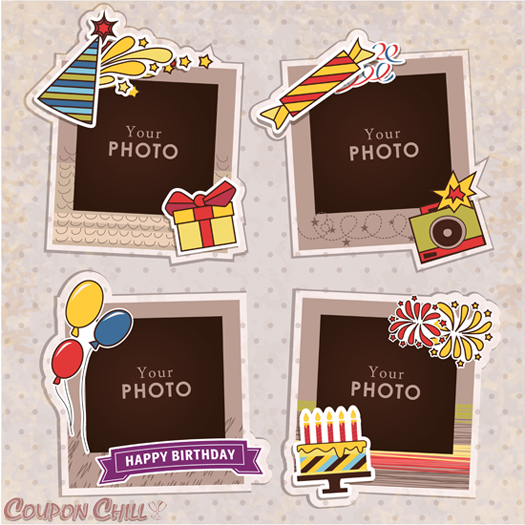 2. Versatile
Yes, unlike the popular perception about photo gifts being solely reserved for occasions marked with mushy sentiments, or for those who possess the time and creativity to think of (or even create) collages, scrapbooks and albums, this category of gifts actually happens to be extremely versatile. This means that they're pretty much suitable for all occasions – Birthdays, Anniversaries, Weddings, New Year, Valentine's Day, Father's Day, Mother's Day, Friendship Day and so on!
3. Order From The Comfort Of Your Home
No longer do you need to go about searching for a reliable photo studio or gift shop that provides such facilities. The e-commerce bug has bit the realm of personalized photo gifts, big time! It's a sheer joy to take a look at thousands of options, whilst comfortably seated on your couch, and wait for the perfect gift to be delivered to your very doorstep!
4. Innovative
There's plenty of room for unleashing your creative self here, what with creating hand-made greeting cards out of old Instagram Pics, getting personalized Holiday Ornaments made for your Parents, devising Kid's Growth Charts and Stauettes, getting embossed iPhone cases or laptop bags crafted, or even putting together a 'Book of Favorite Things' for your kids, with attractive pictures of their favorite cookies, candies, toys, cartoon characters etc, replete with flashy colors!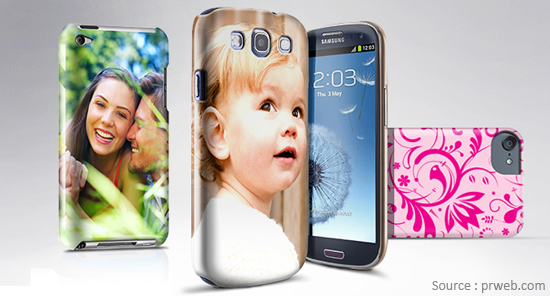 5. Cost-Effective
Irrespective of whether you decide to make one yourself, or outsource it to an expert, photo gifts are definitely cost effective as compared to so many other expensive gifting options like jewelry, china, home décor articles, clothes etc. Also considering the high degree of customization and oodles of sentiments that come into play, photo gifts definitely rank high in the cost versus value tug!
6. DIY Gifts
If you're self-admittedly on a shoestring budget this year, then do-it-yourself photo gifts can prove to be a complete savior! And even if you're not entangled in any budgetary issue, crafting a gift with your own bare hands always comes across as the sweetest and grandest gesture ever! So dig into your old photo archives, and create beautiful hand-made photo calendars, photo cards and tags, fascinating collages and mini-albums!
7. Evergreen
You've got to admit that gifting trends are extremely dynamic, and change almost every season, or every couple of years. But photo gifts occupy a territory that's going to remain eternal and evergreen. Of course, there are variations within this zone, like the exceeding popularity of monogrammed coffee mugs when modern photo gifts made their first appearance in the 90s. But most photo gifts like family frames, keepsakes, novelties and memory books, never go out of style!
8. Great for 'Last Minute Shoppers'
Gone are those days, when you had to wait for weeks at a stretch to get a customized photo gift made. Given the super-high competition amongst online gift retailers, the delivery time has gone way down! So if you're in a real hurry, a few mouse clicks here and there and the ultimate gift will be on its way to you, well on time! You can also check out Snapfish that provides photo gifts, photo books, calendars, etc. & making your memories the best forever.
9. No Age-Tag
It could be your 5-year old son, your 80-year old mother, spouse, uncle, niece, friends and so on, you can be well-assured of the fact that photo gifts will be absolutely loved and cherished by recipients of all age groups, tastes and preferences!
10. Unlimited Online Options
What makes photo gifts all the more alluring is the fact that the internet is loaded with gift stores that specialize in crafting the most amazing photo gifts you could ever come across! Some of them include Snappy Photo Gifts, Smile Books, Things Remembered, Gifts N Ideas, Taylor Gifts and so on!