Spring is starting to finally treat us and the increased sun exposure is a welcomed sight after the long and cold winter. Along with spring comes spring beauty routines that help you prepare your skin for the summer. So what are the essential beauty products you need to have in your repertoire this spring? Here are five products you should consider adding to your shopping basket today.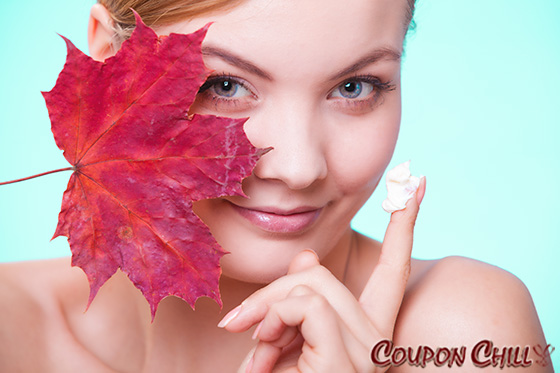 La Roche-Posay Toleriane Double Repair Moisturizer UV
The changing weather adds a lot of pressure on your skin along with the bright spring sun. It's essential to ensure you are moisturizing your skin enough and protecting it from the harmful UV-light. If your skin has suffered from the winter season, then you need to give it some TLC to ensure a healthy glow as summer approaches.
One of the popular options is to opt for pro- and prebiotics. These are the latest trend in skincare, providing healthy nutrients to the skin. The prebiotics are especially important, as they promote a healthy microbiome on the skin, resulting in a stronger skin. When it comes to finding such a product, the La Roche-Posay Toleriane Double Repair Moisturizer UV is a must-have. It's fast absorbing and protects the skin against UV-light and harmful temperature changes. It costs just under $20 and you can find it online at SkinStore.com or Target.
Becca First Light Priming Filter
Primers are an important part of a good skincare regime because they tend to help with two important functions. First, they protect the skin by evening it out and ensuring the foundation doesn't clog the pores. Second, they provide a luminous finish to your makeup, ensuring it doesn't end up looking full and aged.
The healthy glow is important, especially for the summer, as you don't want to overdo your makeup. Becca First Light Priming Filter is great for the season because it isn't just a good primer, but could also be used on its own. It's powerful enough to even out imperfections without the need to add a layer of foundation on top. The primer costs just a bit under $40 and you could find it online from Ulta.com.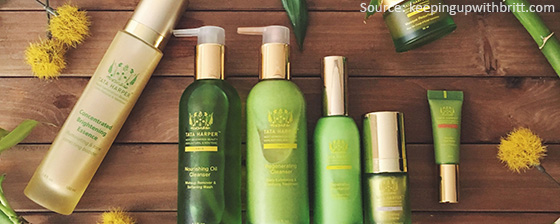 Charlotte Tilbury Instant Magical Facial Dry Sheet Mask
Spring definitely requires a lot of rejuvenating and reinvigorating. What's better than a mask to say goodbye to your winter skin and welcoming a healthier and better looking you. When it comes to innovative masks, the British makeup artist always amazes us with great products. The Instant Magical Facial Dry Sheet Mask is no exception and with just a bit over $22 it's a bargain.
The sheet mask is dry and the nutrients will be delivered on your skin as you start massaging the mask on your face. You only need to rub it for 30 seconds for the oils and plant extracts to immerse. The resulting skin is hydrated, bright and smooth – not to mention a single mask can be used up to three times! Charlotte Tilbury's beauty products can be found online at the official Charlotte Tilsbury store.
First Aid Beauty Hello FAB 3 in 1 Superfruit Color Correcting Cushion
Color correcting is a massive thing and it's not a big surprise. The use of greens, pinks and purples to even out our skin and improve our skin perfections are super effective. However, adding the different colors one-by-one can be time-consuming. You can totally skip that with the handy First Aid Beauty Hello product. The single cushion has all the three color correcting colors – green to reduce redness, pink to even skin tone, and purple for brighter look – and you only need to brush it on your skin to enjoy the benefits. In addition, the product also has superfruit extract to give your skin a spring boost. The extracts reduce redness by soothing irritation and improving tone. The product is available at Feel Unique and it only costs a little under $40.
If you for some reason don't want to enjoy the benefits of an all-in-one product, there are plenty of color correcting palettes with the colors separated. Beautyspin's selection includes the Max Factor Color Concealers and Avene Couvrance corrector sticks, which are definitely worth considering if time is not a problem for you.
Living Proof Restore Perfecting Spray
Now, it's not just your skin that requires plenty of TLC after winter. Your hair is also going through a lot with all the wind and the changing temperatures. It's important to give your hair some attention as well and the Living Roof Perfecting Spray is perfect for this.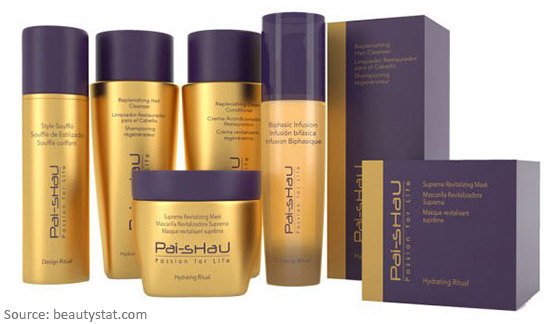 You apply the product to a mist or damp hair and you'll receive a tangle-free and shiny hair as a result. The product also protects the hair from heat styling and it can add a bit of volume to your locks. You'll only need to part with around $30 to enjoy the silky-smooth benefits and you can shop for the hair product online at SleekHair.com.
The above five beauty products are a must-have for spring. With the help of these products, you can repair your skin and hair and protect it from the bright spring sun.