A kitchen is a sacred place where all our taste buds come to fruition. The mix and match, the slice and dice and the little additions come together to form our palettes. But, long gone are the days when you had to spend more times than necessary on preparing a single dish. Thanks to the tech boom, the modern kitchen gadgets on offer today have made our lives easier. In this post, we will have a look at the 5 of the best kitchen gadgets that one ought to have in their home space:
1. Food Processors:
An exhaustive list of kitchen gadgets without a food processor is merely incomplete. Getting a food processor in your kitchen is an investment you shall never regret. Whether you want to mince, chop, blend or just knead some dough, a food processor will help you do it all. This saves precious time which otherwise would have been involved in manual labor. If you are headed out in the market looking for one, then it is recommended that you pick one with a wider chute. Small processors simply put, don't handle as well as the larger ones.Ensure to check all the attachments and get one that best suits your needs.
2. Slow Cooker:
A slow cooker or a crockpot is a must-have for any kitchen. At times, all you need is a healthy and filling slow roast on Sundays to enjoy with family and friends. Not forgetting to mention, slow cookers are way better at energy savings than ovens. There are multiple slow cooker recipes that you can find all across the internet. Slow cookers are slowly becoming a trend amongst millennials today. One can quickly cook up multiple meals on slow cookers, and for families with busy and uneven eating schedules, slow cookers are a great way to enjoy hot meals throughout the day without the need to cook multiple times a day. Looking to get kitchen products for yourself? Katom is offering up to 35% off on all kitchen products on Couponchill.
3. Juicer:

Juicers are a great way to enjoy freshly squeezed fruit and vegetable juices, unlike ready-made ones available at stores. Any time you wish to have some fresh juice during the day, all you need to do is get your juicer to work. Juicers are made in a way that helps you extract the maximum juice possible, which is not possible with simple hand squeezed juices. Also, juicers help extracting juices from vegetables and any waste accumulated can be used as compost in home gardens. If you are looking to get an efficient juicer for your home, get a masticating juicer instead of the standard centrifugal ones available. These are a lot handier and a good value for money. All your kitchen products would need some furniture to go with. Head over to Joss and Main and get a wide range of discounts.
4. Blenders:
Having a mixer of your own saves a lot of money that may otherwise be spent on pursuits like sauces, soy and nut milk, soups, etc. The best part is that making these on your own would cost you half than the price than buying from stores. Having smoothies and shakes is a great way to consume vitamins and nutrients. One can find several variants and options when it comes to buying blenders in the form of small, mid-sized, and full-sized machines. Often people tend not using their blenders as their kitchen stocks up with other new gadgets. But once you start using your blender, it will be a great way to add to your palette daily.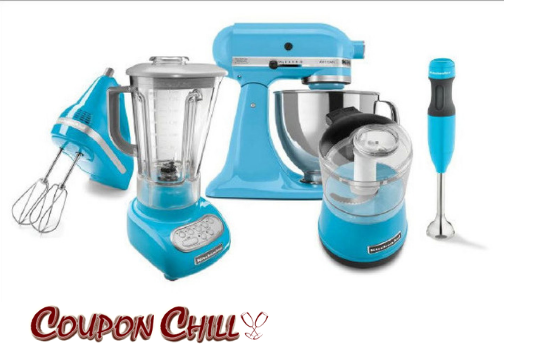 5. Rice Cooker:
Rice is a staple that goes along with everything there is. While the standard rice cooker gets the job done but how many times have you face the problem when your rice has boiled over or was put on the gas for too long or just ended up getting burnt. With electric rice cookers, you can finally free yourselves of all these hassles. These come with markers and measurements that you really cannot go wrong with even if you wanted to. All you need to do is fill the cooker up as per the measurements and leave it out to cook. Apart from rice, there are a lot of different recipes that you can try out on your rice cooker and perhaps even oatmeal at times. Yes, it is indeed very much possible to make oatmeal on your rice cooker.
So, there we have a list of the five best kitchen gadgets that will help you save time and money. Eat healthily, stay healthy.