It is Christmas time and it is the perfect moment to surprise your spouse, partner or family members with gifts and love. However, one knows it is not easy at all choosing the right gift as you want it to be special and different, especially if you are shopping online. But don't lose hope! Technology has come up with some interesting, stylish and useful devices which will surely surprise your loved ones. Here are 7 Tech Christmas Gifts:
Smart Jewelry
Whether it is for your sister, mother, wife or girlfriend, you won't go wrong with the Smart Ring. Ringly is a ring that connects to the phone and alerts your lady through vibration or color when she will get a call or a text message. So often we do not hear or feel the vibration of the phone because it's in the bag. Well, this clever ring was specifically designed for this. Your partner will always know when someone calls her or she receives your messages. And I like the idea of this ring because it is not always necessary to take the phone out of the bag when you are in town for dinner, movies, etc. She can customize the vibrations and colors in order to know exactly who is calling without looking at the phone.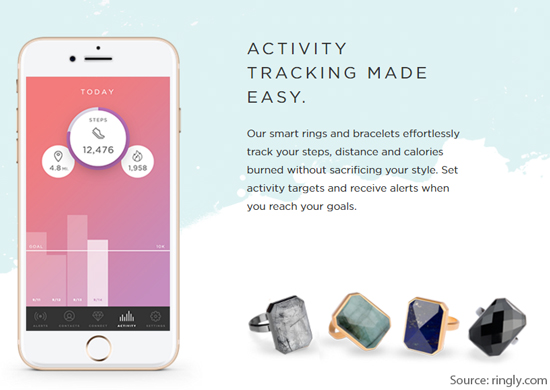 Ringly works on iOS and Android and apart from calls and SMS alerts it also supports calendar alerts, email and notifications from Instagram, Facebook, Vine, Snapchat and others.
Instant Print Camera
"Nobody has ever taken a photograph of something they want to forget". Instant Print Camera is the perfect gift for every member of the family who want to capture the special moments of their life and have their photographs printed in a matter of seconds. The device is a modern version of the Polaroid camera and it comes in different colours just so it can match any style.
Waterproof Speaker
Many of us like to wade into the tub or spend quietly, precious moments in the shower. In those moments, we would like to listen to our favorite music without fearing that we could wet the phone. With this portable waterproof Bluetooth speaker, your loved ones can listen to their favorite music in the bathroom at a higher quality than phone's speaker.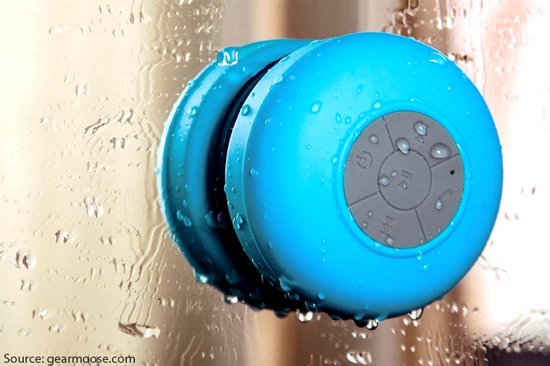 Furthermore, it has buttons to increase / decrease the volume or switch to the next or previous music track. Also a big advantage is that you can answer the phone if someone calls when you're in the shower. It is a very cool gadget that shouldn't miss from your gifts list.
Wonder Clutch
The Stelle Audio Company has created the best gift for women which can elegantly suit the New Year's Eve atmosphere by combining style, class with music and practicality. The Wonder Clutch is a wireless, portable Bluetooth speaker incorporated in a shiny metallic clutch bag. It has built-in speakerphone hands-free calls, it has a pocket for daily essentials and it can charge any USB enabled device!
Samsung Gear S3 SmartWatch
One doesn't want to spoil the mood of only the ladies, so Samsung Gear S3 SmartWatch could be one of the best gifts you can give your brother, your best mate or husband. Although there are many types of smartwatches on the market, Samsung Gear S3 stands out of the crowd through its stylish, classic design while it functions like a smartwatch: receives calls and texts, notifications, stores his favorite playlist and. The best function of it is Samsung Pay! He no longer has to worry if he doesn't have the credit card with him as the smartwatch will automatically connect to the bank account and pay for the purchase. Isn't that smart?
Virtual Reality Headset
It is an extraordinary gift for gamers! The 3D VR Glasses connect to the smart phone, be it Android or iOS (it should be between 3.5 and 6 inch display), allowing the player to enjoy the 3D VR applications in front of his/her eyes.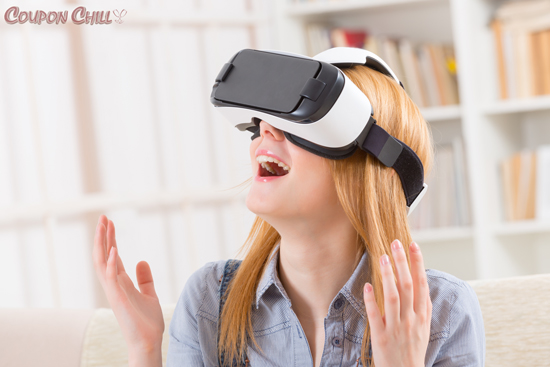 In addition, the bundled remote control will help them interact with their favorite games. The lenses are of superior quality, with the latest treatments and even those with myopia can enjoy the qualities due to their specifically designed lens.
Amazon Echo Dot
The voice-operated speaker is a gift that will surely fit everyone's necessities. The device has been created by Amazon with the idea to make the daily tasks easier. It can play your favorite playlist by using voice commands like "Play my music", lowers the lights or thermostats, reminds your loved ones about appointments or tasks as it also functions as an alarm clock.
Whatever tech item you will choose, your spouse or relatives will enjoy it!