Apps are the perfect cure for boredom in today's world. Whether you are stuck in public transport, waiting at the doctor's office or just sitting at home feeling under the weather, or passing time in the bus queue has become easy with unlimited movie streaming app subscriptions. These apps can brighten up your day by all means. The best thing is that these boredom-busting apps also include movie-streaming services, combining two entertainment options at once. There are some retailers like Entertainment Earth who are leading into online entertainment business & provide monthly subscription packages. So, what are the best movie streaming apps to download with your Android or iOS device? Here's a list of our favorites.
Crackle:
Available: Android and iOS
Crackle is one of the most popular movies streaming apps, largely thanks to it being completely free for both Android and iOS devices. The app has a large selection of movies available, which you can stream rather effortlessly with the app. Unlike some of the other apps on the list, Crackle doesn't support a download option, limiting your viewing to streaming. Nonetheless, it's an easy app to use with a pleasantly surprising movie collection.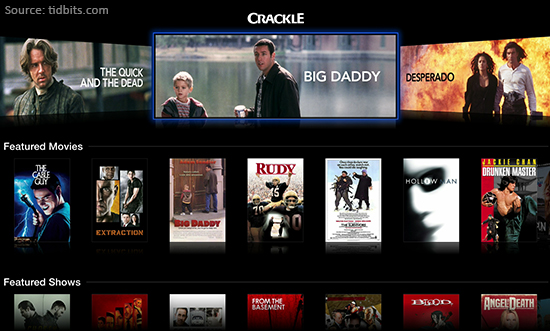 TubiTv:
Available: Android and iOS
TubiTv is a must-have for movie lovers, as it can guarantee you can stream over 40,000 movie titles without paying a penny. The app is available for free in Google Play and the App Store, with the selection providing the best of quirky categories. How does it sound to be able to watch classic Kung Fu films, for example? If you are a fan of Korean drama, then you definitely want to add this app to your pocket.
Viewster:
Available: Android and iOS
The Viewster app is free to use and it provides you with an impressive selection of movies and TV shows. The films available are not necessarily the newest, although there are many indie films available for streaming. The additional advantage of the streaming app is the actor biography option and the celebrity news section. These are great features if you are a big fan of the entertainment industry.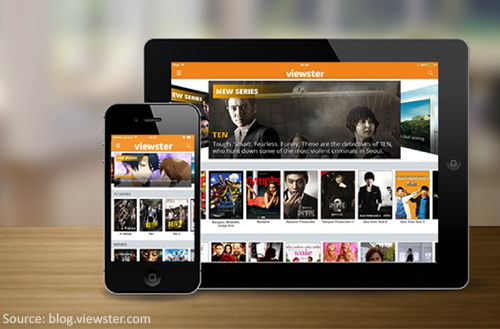 Hubi:
Available: Android and iOS
If you'd like to download your movies to watch on the go, Hubi is a perfect app to pick for your phone. The selection of movies available is impressive, with the app suggesting you links to movies you come across in the world of the Internet. The app doesn't cost anything to download and it can be used on a number of Android devices.
Watch Documentary:
Available: Android
Are you a big fan of documentaries? Then you should download the free Watch Documentary Android app. The selection of documentaries is impressive and the app is easy to use. You can find documentaries, and certain other films, based on popularity and date of release. You should also login to the website to create a free account and to list your favorite films for later viewing.
ShowBox:
Available: Android
When it comes to availability of movies and TV shows, Showbox app is a must-have. The Android app allows you to stream thousands of movies and shows online, with over million people using the app regularly worldwide. The app can't be accessed on Google Play, but you can download it from the service's website and install on your Android device in no time.
MovieBox:
Available: iOS
As you might have guessed, MovieBox is a similar app to Showbox but available on the iOS platform. The app is free to download and it provides you access to TV series, movies and the latest trailers. The great thing about the app is that you don't need to settle for just steaming, as downloading is an option.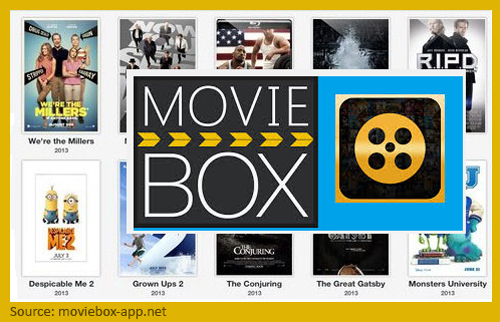 Yidio:
Available: Android and iOS
Yidio isn't actually a movie streaming app, but more of a search engine that directs you to the location for streaming content. The app helps you connect with the right source when it comes to the titles you want to see and it won't cost a thing. While Yidio aims to suggest free content for streaming, it can also feature paid sources. But the good thing is how it always compares the pricing for paid content and you naturally don't need to follow up with the stream if you don't want to pay. You'll also have plenty of tools for refining your search, from reviews to genres.
Netflix:
Available: Android and iOS
Sometimes the best movie streaming apps are not necessarily free. As with many things in life, paying a bit can provide you with better service. If you want to enjoy the latest blockbusters and entertaining shows, Netflix' movie streaming app is well worth the subscription. The movie selection is simply impressive and the quality of service can occasionally be much more reliable than in some of the other apps mentioned.
The above movie streaming apps should cure your boredom and keep you entertained when the clouds gather up in the sky. With most of these apps, you won't even have to pay yourself sick in order to enjoy quality movies.