The time has come to start preparing for the most love-filed day of the year. Valentine's Day is a big occasion with its romance and gifts to show your love and affection to the one you love the most. This year, say goodbye to the usual gifts and give a do-it-yourself gift instead. It's a super romantic way of showing how much you love the other person and our selection of DIY Valentine gifts are not even difficult to execute.
Be My Chocolate Wrappers
Sweets are another big hit on Valentine's Day and there's nothing wrong in buying a box of chocolates for your loved one. But the store-bought chocolates can seem a bit lame and impersonal. So, unless you want to buy personalized Valentine's Day chocolates from Chocolate.org, you could spruce up the traditional box of chocolates with personalized wrappers. What do you need to do? Simply remove the brand's own labeling and wrapping. Buy some kitchen foil and beautiful paper from Origin Crafts. Print out an individual message to each or one letter from the text 'Be Mine' for each chocolate. Wrap them up with the help of transparent tape and you have a lovely gift for your date.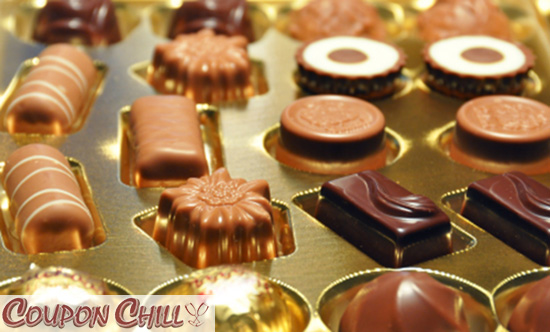 Love Potion
You don't just need to gift sweets on Valentine's Day; you could also mix up your own love potion. Buy a decorative jar from Wayfair and fill it up with your partner's favorite alcoholic or non-alcoholic beverage. If they love a specific cider, you can just fill the jar or bottle with that. If you'd like to be more creative, you can mix up a tasty Valentine's cocktail in your bottle. You can find stunning ideas for love potions at 1001 Cocktails.
12 Pre-Planned Date Ideas
You and your loved one deserve to have date nights outside of Valentine's Day. To ensure you don't just think about them, create a gift of 12 pre-planned date ideas, one for each month of the year. For the gift, you need to buy cute envelopes from Michaels, have a few date ideas and accessories, and a cute pen and paper to write your ideas down.
Be as specific with the date night ideas as possible, but don't necessarily set the date in stone – your lives can be different in six months. A cute idea is to make the dates seasonal. For example, in November, you could go skiing or snowboarding and so on! Mix it up a bit; you don't want each date night to be a different restaurant and a movie.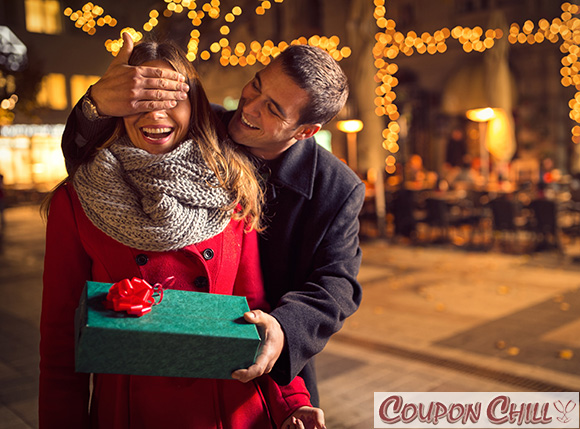 Valentine Lightbulb
Candles have been a solid Valentine's Day gift for years. While your love is probably the light of your life, you could showcase this with a lightbulb, instead of a candle. The idea of a Valentine Lightbulb comes from the stunning Design Sponge blog. The instructions are easy and you'll only need gauge wire, a standard lightbulb, wooden cube, 2 pins, paper and pen, together with some tools that you could shop at Home Depot if you don't already own them. The shop is currently running plenty of sales, so it's a great time to stock up on your DIY tools.
Personalized Photo Frame
Do you have a perfect picture of you two? Then you could gift it to your partner, but present it in a unique photo frame. Shop for a basic, white photo frame from stores likeWalmart. Check if you have empty jars of paint lying around or purchase spray paint from Kobra Paint USA. Design your ideal pattern on the framework and paint it with the help of some painter's tape. If you want, you could paint your initials on the frame or fill it with small hearts.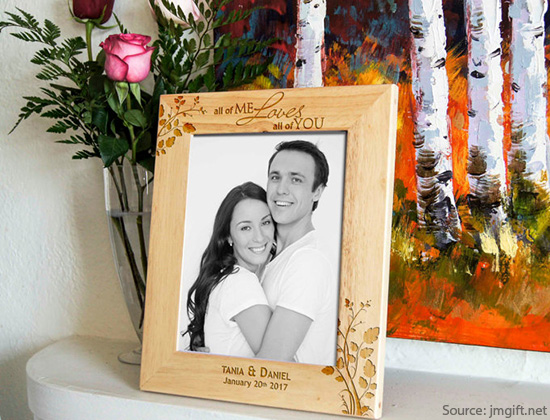 You Complete Me Pillowcases
For the first cute DIY Gift, you only need two pillowcases in your chosen color, iron-on transferable printing paper, which you can purchase from JoAnn.com, and an iron. The idea is to print the text 'You (or U) Comp' on the edge of the first pillowcase and the text 'Lete Me' on the edge of the other. So, when you have the pillowcases right next to each other, the text reads 'You Complete Me'.
Print the text on the transferable paper in your chosen design. For instance, for the letter O, you could use a big red heart and you can select the font according to your preference. Once you've printed out the text, iron the texts to your pillowcases and present your sweet gift!
A Proper Bath Bomb
Bath bombs are a romantic gift for Valentine's Day and they are super easy to make as well. For the Art Crafts and Family recipe, you'll need the following ingredients:
• Citric acid
• Baking soda
• Cornstarch
• Coconut butter
• Essential oil of your choice
• Red food coloring
• Spray bottle of Witch Hazel
You essentially just need to mix the ingredients together in the right order and dry them up for 12 hours in a silicone mould. Once you've done this, you need to dry them for another 24 hours before you can place them in cute jars and print out a Valentine's Day message to your loved one.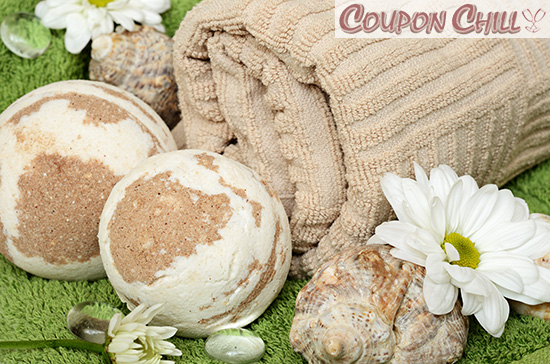 DIY gifts are a wonderful way to remember someone you love on Valentine's Day, whether it's your spouse, friend or family member. The above gifts are also straightforward and simple, ensuring you won't need to break the bank in order to craft them. So, pick your favorite (or two!) and give a memorable gift to your loved one.