Travelling alone is an experience which most describe as the most memorable one of their life. The concept of solo travelling has become very popular in the past few years and still continues to attract many. But travelling on your own is not everyone's cup of tea. It requires not just courage but also the ability to cope with loneliness and safety issues. But with a few tips and suggestions, most of you will be able to travel alone comfortably. The following are the top 10 tips for solo travellers to follow.
1. Keep safety in mind
The first thing that every solo traveller must really focus on is safety. Without a partner, one is more vulnerable to dangers. Some things to keep in mind include trying to remain in open spaces, avoiding trusting anyone too much, keeping one identification with you at all times and making your bookings in advance. It is important to hand over your iterinary to someone at home so that they know where to contact to reach you. This is an important safety measure that you must take when travelling alone. Make sure you take numbers of the cab drivers, hotel front desk and all other contacts as they may prove useful if you lose your way in a foreign land.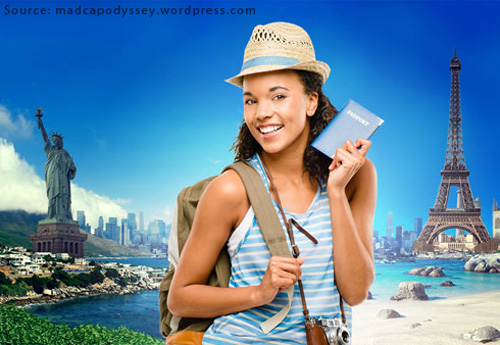 2. Make bookings in advance
It is important to make all your bookings in advance if you truly wish to have a comfortable solo travelling experience. Book flights, hotels and if possible buy tickets of public transportation in advance. Moreover, the earlier you make the bookings, the cheaper it will cost you. These days, almost every booking can be made in advance using the internet and through booking websites.
3. Don't shy away from talking to strangers
It is likely that you feel lonely or bored on a solo trip. And this is why it is important that you mingle with the local people and learn about their culture. Be friendly but remain cautious at the same time. Casual chatting or travelling with locals is completely okay but don't accept invitations to their homes unless you are totally sure of your safety.
4. Focus on the experience
Rather than getting all busy with clicking pictures or finding routes on maps, it is important to focus on the experience and the soul of the place. It is the experience that you are going to remember and make sure you take several moments to let the place soak in you. It is important to drop the maps once in a while and go on exploring the place on your own. Embrace the good and bad sides of it and try to catch the real life of the place.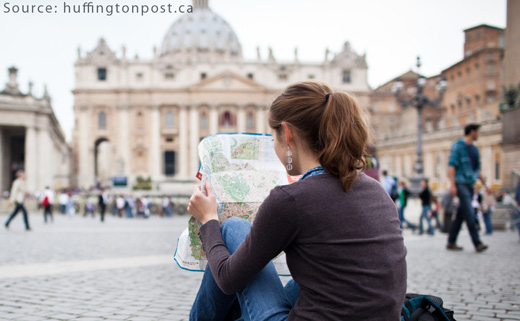 5. Try to save whenever possible
Group travels are always more reasonable than solo trips. Thus it is important to know how and when to save. Opt for public transportation and choose budget hotel stays to save your hard earned income. Some other ways in which you can save is by making prior bookings, using travel apps and by making use of promotional offers. You can also travel during the offseason to get budget deals and discounted rates on hotels, flights and other attractions. Thanks to modern technology, solo travelling has become extremely easy and interesting. There are several amazing apps like airbnb which let you book interesting yet cheap accommodations and are a must-have for a superb trip.
6. Know how to say no
In many countries, solo travellers can face a hard time and may be bullied or disturbed by locals. It is important to know how to say no and not give in to certain requests or gestures. Remain cautious at all times and make sure you refuse all drinks offered by strangers. Leaving drinks unattended or accepting them from strangers could prove risky since the drinks can be spiked without your knowing.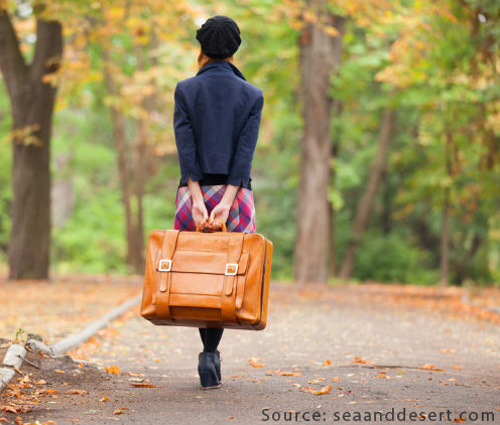 7. Packing tips
Make sure you pack smartly since purchasing items in a foreign land could be both expensive and time consuming. Always carry a swiss knife with you and a universal charger. Make sure you pack light since on a solo trip, you are the only one responsible for carrying all your luggage. Do not pack unnecessary items but only the most useful ones. Carry minimum clothes and do check the weather conditions of your destination while packing. Have a small medicine pouch in your handbag and also some light snacks.
So now that you know the essential tips for travelling solo, you ought to have a good time on your dream trip. Everyone must experience the joy, the challenges and the excitement of travelling alone to a destination of their choice. It can truly be a life changing one!