It can be a challenge to shop for men's clothing for slender builds, but it isn't impossible. There are many styles out there for men who are lithe and lean. It's a trend that is taking off and that is on your side in your search. By choosing the right cut and considering altering as an option, you can find your perfect fit.
Slender Styles
As you start your search, you want to look for words like 'slender' or 'skinny' in terms of fit. If you want a baggy style, by all means have at it! As long as you can find a fit in the waist, the world is your oyster. If you are looking for a close fit, however, slender or skinny are going to be fashion terms you want to be familiar with.
Often, shopping at European retailers who will ship to the US can be helpful, since the fit is different than here in the US.
Levi's 511 Slim Jeans available at Kohls have a slim, straight leg that will flatter slender builds. If they're a good fit, you can snatch up several different colors for your wardrobe. The waist size starts at 28 in US sizes.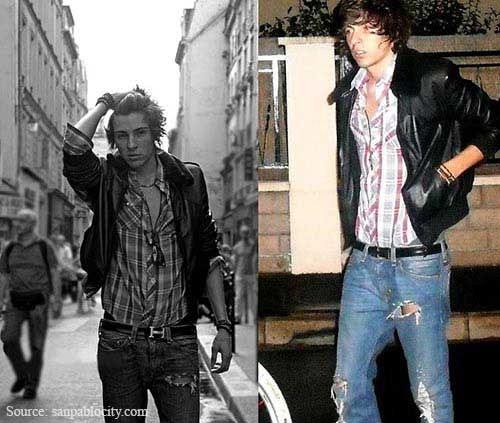 H&M is a brand that began in Sweden and can also cater to the slimmer men among us. Their skinny fit chinos have 'ultra' slim legs and a regular waist. Sizing begins at 28 in US sizes. This pair of pants also comes in quite a few colors so snap them up!
Of course, The Gap is going to have some options, but did you realize they offer their khakis in a variety of fits? They have a slim, a straight and a skinny fit. All of those options should really help in your search. They also come in a rainbow of colors including denim.
Slender styles aren't all about pants, though. You need some snappy jackets or a blazer to top off your look. Look to European retailers like Zara, whose options are likely to be available in slimmer fits. Some of the blazers are fresh and super sharp.
You'll sometimes see the term slim fit in reference to shirts. This is great news for your shopping success! This Valentino dress shirt, for instance, promises a slim fit to flatter your body style.
Consider High End Choices
The slim body is always in fashion on the runway and designers love dressing this body type. Use that to your advantage when it comes time to buy clothing. If you are willing to spend more, you may find a better fit.
You may still be able to save if you are willing to buy out of season and shop at discount retailers online like Saks Off Fifth, Overstock.com or at an outlet store.
Fabric
When it comes to fabric, especially for shirts, make choices that skim but don't cling to the body. You want to avoid too much stretch and opt for garments with a bit of weight to the fabric. This will give the look of substance and also always goes a way towards looking high end and rich.
Saving Money
This is a universal tip no matter your build: use coupon sites! You don't have to be a savings wiz to make a couple of simple, extra clicks and pasting in a code at checkout. All you have to do to pay less for your pants is start at the discount code site, find the store you want to shop at, and copy the code. Paste it into the appropriate spot during checkout and you're on your way to savingsville.
Alterations
You do have another option for finding your perfect fit. You can always seek out a tailor for minor alterations. This is truly the very best way to get exactly what you need. The small added expense is generally worth it, especially if the garment you've purchased is high quality and will last. You'll have the added benefit of knowing you are supporting a person in your area who has a talent that should be preserved.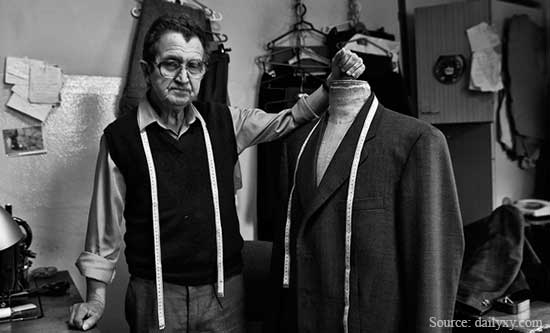 Keep It Easy
The number one takeaway is to feel confident and try to have fun looking for a great outfit. It isn't a feminine quality to shop meaningfully and everybody wants to look their best. With these tools, tips and tricks and a little bit of time you can hit fashion gold. Do some looking around during a long public transit commute or when you are waiting in a long line. In the age of smartphones, there is no excuse to be a lazy shopper and you will reap the rewards by looking like the fashion master that you know you are.