Most people have thought about starting a garden at least some point in their life. But many people also feel that gardening is overly expensive and time consuming. Luckily, it doesn't have to be this way. Gardening is possible even on a budget. Here's how to do it.
Plan Ahead
The key to forming any budget is having a plan. You wouldn't want to buy groceries without figuring out what you're going to have for dinner that week. The same goes for a garden. Figure out what you'd like to grow. Are you growing flowers or a vegetable garden? Potted plants or a plot in your backyard? Deciding what you're growing and determining how and when you're going to grow them. This will help you save money when it comes to plotting out how you're going to arrange your garden.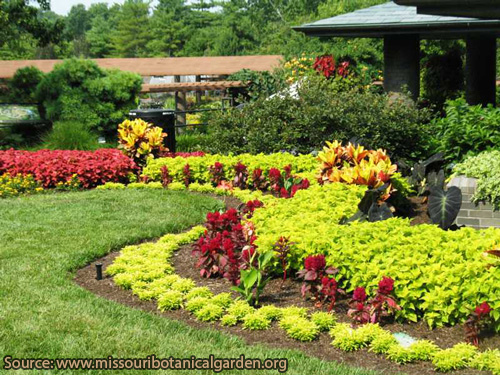 Consider Maintenance
This is especially important to consider if you don't have a lot of experience growing your own garden. Maintaining a garden does take a lot of time and work. In this case, not all plants are recommended for novices. For example, gardeners who grow potatoes will have to take extra measures in order to protect the plants from mold and slugs. Consider an easy to maintain plant, such as a potted flower or tomatoes. Herbs like basil and cilantro can often be grown on your own windowsill and are easy to maintain. A plant that's easy to maintain will cost less- both considering time and money. When you're starting out and/or you're on the budget, you don't want to grow plants that need special tools or exotic food.
Buy the Tools
Buying the tools you need is imperative as well. Pay attention to special deals and discounts throughout the year. Buying your tools online is recommended as well. Websites like Frugaa.com can provide you with online coupons that you can redeem on your favorite sites, such as Sears or Target.
You'll want to make sure you have all the proper gardening tools. This includes shears, a watering can, prunes, and so on. You'll also want to buy plant food, if needed, and fertilizer. Some gardens may require that you buy soil as well, depending on what's available in your neighborhood.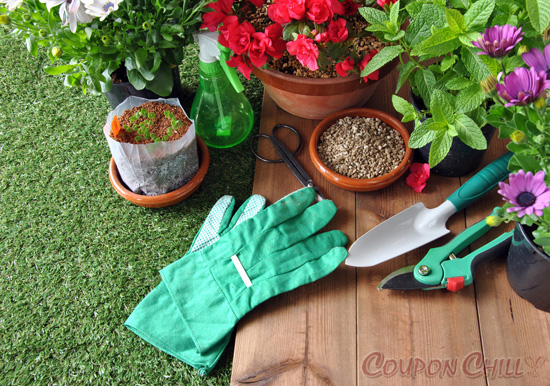 Dedication
The only way you're going to get anything out of your garden is to dedicate yourself to the maintenance and tending of your garden plants. Abandoning your garden is a good way to ensure that you've wasted money on the whole endeavor. Make sure you have the time to commit to your garden. You'll want to spend at least an hour a day, if not more, working out in your garden depending on what your plants need. From weeding to feeding your plants, it's important that you care for your plants as carefully as you'd care for a pet. Purchase a gardening book or guide if you need a few pointers- even experienced gardeners turn to their reference manuals once in a while.
Reaping the Benefits
While you may not see the returns immediately, growing a garden can reap you a number of benefits. For one, growing a produce garden provides you with one very obvious benefit. You'll be able to enjoy fresh fruits and vegetables from your own garden. This can help save you money when it comes to shopping at the grocery store. While you'll only be able to enjoy plants that are currently in season in your own area, this can actually be very beneficial for you. Plants that are in season and that are grown locally are often healthier than vegetables you buy at the grocery store- they're often more nutritious and fresh than plants grown abroad.
Even growing ornamental plants can provide you with a lot of benefits. Raising beautiful, colorful plants can be an enjoying process. Plus, beautiful plants can help improve the property value of your home, which is definitely a huge bonus if you plan on selling your home at any point in the future. Beautiful plants are also a cheap way to improve the look of your yard and porch without having to opt for a pricey paint or tile job.
Summing it Up
Growing a garden can be done regardless of your budget. Having a solid plan, ensuring that you have the proper tools, and dedicating your time and energy to the garden, is a good way to make sure that your garden is a successful endeavor. Growing a garden may involve a lot of work but it can be a rewarding process as well.