If we talk about the latest jewelry trends, we undoubtedly cannot neglect the recently dominating jewelry designs from high-end jewelry brands and retailers that are now increasingly coming up with clean-cut, fresh and modern jewelry designs. And if you're a person who likes to follow fresh and innovative trends to accentuate your outfits by accessorizing them, then staying up-to-date with the latest trends in jewelry should be your priority.
Signature Diamond Rings
Buying the perfect signature diamond ring is not an easy job. You not only have to think about your personal and preferred sense of style, but you also have to think about the diamond ring's cut, color, size, setting, and most importantly, its price. And now with all the information available to every jewelry designer and brand, not to mention their countless reviews, positive and negative, we are better off shopping for the latest jewelry trends online. You will find more than enough information and options to choose from when deciding to make a diamond purchase.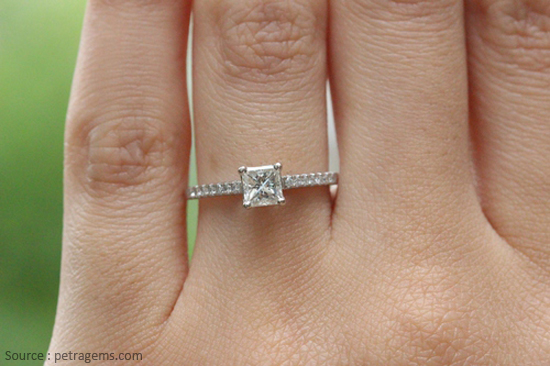 When buying signature diamond rings, we often give more attention or all of our attention to the cut of the diamond. Because, in the end, the cut will have control on the way that stone responds to light and the surrounding atmosphere. So it is extremely crucial not to neglect and sacrifice on the cut of the signature diamond ring.
Keeping these factors in mind, Blue Nile has a beautiful and gorgeous collection of Signature Diamond Rings that offers the most classic and elegant diamond rings that are designed keeping the latest jewelry trends in mind. They have amazing deals like diamond rings from $684.
Earrings
The jewelry trends for earrings spotted on models and global trendsetters on and off the runway are playing a huge role in shaping up new and modern designs as far as the earrings are concerned. For an ideal winter/fall accessory statement that's particularly stylish and comfortable on the ears, there is a beautiful and simply outstanding collection of earrings on Kay Jewelers. Their enormous collection of earrings can be paired with glamorous outfits and casual ones as well, like evening gowns, oversized coats, and t-shirts and jeans alike.
Another trend that is gaining popularity is ear cuffs. They have become hugely popular as it gives an impression of multiple piercing. If you want to channel your inner rockstar, there is nothing better than adorning the ear cuffs. You can find them at almost all fashion jewelry stores.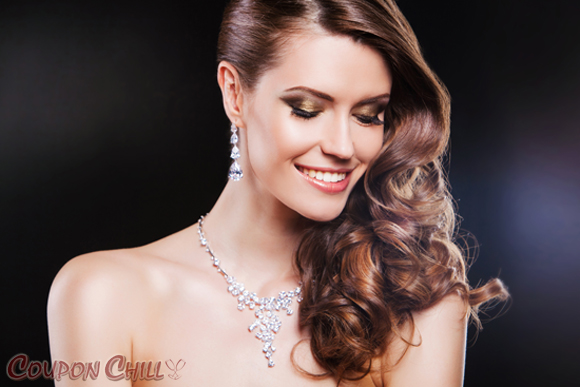 Necklaces
Necklaces are now taking over and dominating the winter jewelry trends. If you are a fashion and jewelry enthusiast and a true enthusiast, then you must have spotted the necklaces trends being showcased by models and street-style divas during this year's winter fashion show. Artistically crafted, necklaces from the jewelry brand, Jared, flaunt their intertwining designs that give them a very modern and sophisticated kind of a futuristic appeal.
The necklaces that you will discover on Jared are intricately designed, keeping the latest trends in mind. And they can be paired with everything and anything you own. The necklaces are pretty versatile in design, which means they can be paired with evening wear, party wear, casual wear, and even formal wear.
Bracelets
If you want to own something timelessly elegant and super stylish, then bracelets are the way to go this winter. The beautiful, chic and versatile collection of bracelets by the online jewelry store, Jewelry, is dramatically edgy and shiny. And that is exactly the kind of jewelry trend we are looking at this winter. The collection is eye-catching, as the designs are a combination of big and bold, and pretty and minimal. You can wear them with raw, street-style inspired outfits, as well as with your elegant evening and cocktail ensembles.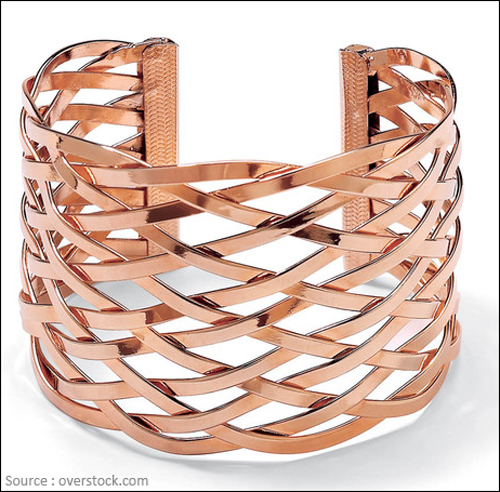 Some other fashion jewelry trend that is catching up is the arm cuffs. Clinch a couple higher up on the forearm and let them dangle off your wrists. The arm cuffs go well with the floral gowns and evening wear. One color in jewelry that is gaining popularity with fashion divas is the rose gold. The light pinkish hue of the rose gold seems to stay here forever as any woman can pull this trend easily. The classy and subtle look of the rose gold jewelry makes it go well neutral and pastel color themes.