The rise of streaming and online movie rental took the market by storm, edging out and nearly obliterating media giants like Blockbuster video. Americans have now transitioned almost completely renting movies and games through online services and at kiosk locations through the Redbox model. Netflix is not the only name in the online movie game, however. There are several retailers you may not be aware of that offer online rentals and movies for purchase.
DVD Planet
DVD Planet offers classic films and the latest releases at their website, on DVD and Blu-ray disc. These films are available at low prices, often much lower than the suggested retail price. Some of their movies are exclusive and not sold in stores. There is even a frequent buyers club that lets members accrue points that add up to savings at the site. Titles such as House of 1000 Dolls, in the MGM Limited Edition section of the site, cannot be found in physical stores. The wide selection and great prices make DVD Planet a great choice for movie lovers who want to grow their impressive collection of films.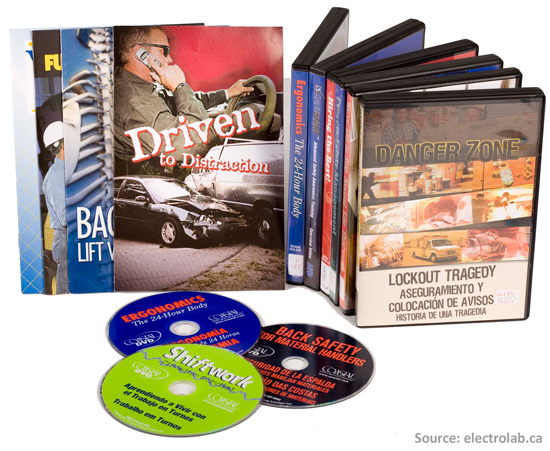 Target
Don't forget the big box retailers when it's time to buy movies online! Not only do they often have great sales, but there are plentiful coupons available on the internet to add move savings. The selection of movies for children is especially large, which is helpful for parents who may need to pick up other items during their shopping.
Target is a good one stop shop for most of the household items that keep a home running and absolutely fantastic when a gift is in order. Parents could pick up a movie, some snacks and games, and host a sleepover for their child's friends. It will be a memorable evening they will absolutely love. A good pick for such a night would be Zootopia, currently available for $19.99.
Cafe DVD
If you want to rent instead of buy but are looking for an option besides Netflix and Redbox, Cafe DVD is here for you! Sign up for an account, make your selections, and wait for the arrival of your favorite films. Users can pay per rental or a monthly fee, according to their needs. Gift certificates can be purchased as gifts for the movie lover in your life. Staff recommendations give those obsessed with films a few ideas about making selections. If a film is unavailable, that is clearly displayed so renters always know what they can have right away and what may require a wait time. Current staff recommendations include Spike Lee's 4 Little Girls.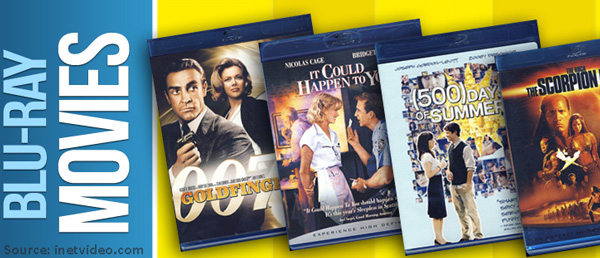 iNetVideo
Online movie and game retailer, iNetVideo, also has a wide selection of films and games at discounted prices. The site will mail coupons to shoppers who sign up to receive emails, so they can save even more when shopping. There is also a $5.00 section at iNetVideo, which has many classic, beloved movies at the unbelievable price of only $5.00. It doesn't get much more affordable than that! The site also offers toys and collectibles for diehard fans. Monty Python and the Holy Grail, for instance, is on sale for a mere $6.49. Titles often sell out quickly, so shoppers who want the very best prices will want to check back to the site often.
Green Man Gaming
Green Man Gaming is all about games. While there are no movies for sale at the site, it has an impressive selection of PC and Mac games sold at discounted prices. On top of the great prices, the site hands out plentiful percentages off through code deals right at the site. It caters to serious gamers with reviews and rankings of games. They sell new releases, classic games, and have a section that reviews the most popular purchases on the site. The Final Fantasy IX title is currently for sale for the incredible price of only $20.00.
The Green Man Gaming YouTube channel is also of interest to gamers. The channel often features extra discounts and game trailers that let fans watch sections of gameplay to evaluate graphics and ease of use. In the video below, Green Man Gaming gives a walk through and showcase of The Black Death.
Cinema Now
Cinema Now is a streaming service offering users new releases to buy or rent, including television programs. Several devices can be linked to your account letting you stream from any of them. It's the ultimate in convenience. TV can be accessed on a per show basis or through a season pass. Some new releases can be rented, and some must be purchased. With either choice, delivery is instant so there is no waiting to watch.
Coupons Sweeten The Deal
Saving money is usually a priority for most people, perhaps especially those who collect something like films. Media is always expanding, and it can get expensive to keep up with everything you'd like to watch. You can ease that burden by searching for coupon codes online that apply to stores like DVD Planet and iNetVideo. Lower prices allow individuals and families the option to watch more often, making memories with each other and even learning along the way.
A safe coupon site that participates with many of the sites detailed. A quick trip there can yield great savings in just a few clicks. Search the entertainment category for all available coupons that could apply to movie and game purchases or rentals online. Find the best one for you, copy the code, and paste it at checkout. It is so much easier than traditional coupon use and requires no clipping, saving and organizing a stack of vouchers for discounts.