Aging remains an inevitable part of all our lives and in this new age, maintaining an ever-healthy lifestyle becomes a challenge of sorts. However, it doesn't mean that you cannot take steps to improve your health and well-being. A change in some even routine can lead to wonderful results in your later years. Growing old involves a lot of variables that can both good and bad but knowing what's going on in your body can make all the difference. In this post, we will highlight some of the things you can do to stay fit and healthy as you grow older.
1. Stick to a sleep schedule:
With busy work hours, commute and daily chores take a toll on your health.  Stress is the bi-product of that which in turn could very well lead to insomnia. This is when you start having a problem getting good sleep. A good 8 hours of sleep is necessary for every individual. Making small changes as you grow older can help you keep this at bay. This includes:
Keeping your bedroom dark whilst sleeping and turning off your smartphone and laptops.
Avoid the use of any forms of caffeine in the evening. Also try and keep a check on this while at work.
Medicines can be a major deterrent messing with your sleep cycle. If there are any meds you are taking causing this trouble, it's best to consult your physician on the matter.
2. Stay connected:
Human beings are social animals, and this fact can be rarely denied. One of the most significant challenges growing up is maintaining a support network for yourself. As you grow older, staying connected becomes a task-even for people who once had an active social lifestyle. Changes in your work schedule, career decisions, personal issues can get in the way of being in touch with family, peers, and friends. Therefore, it is essential that you make it a point to reach out to others. Having people around can help you cope with many things which may otherwise be not possible. This includes loneliness, dealing with grief, depression, etc. Make efforts to spend some physical time with friends and family like going out for lunch, helping with a chore, shopping or just a dull old hike. This year, plan out an outing for yourself and your loved ones. Get up to 25% off with our offers on Booking.com for a 5-night stay in a location of your choosing.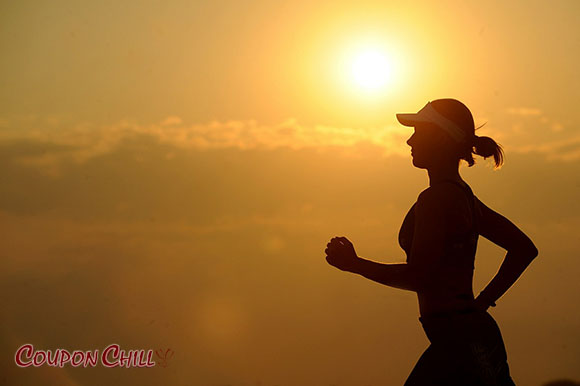 3. Get active:
Getting active goes both ways, physically and mentally. Aging involves going through several physical changes in your body. Many of the physical changes can be overcome with exercise alone. Studies have shown that adults who indulge in exercise show both physical and mental improvements than their younger peers. A good exercise regime can also help you get stronger, increase vitality and also improve your sleep. If you haven't ever exercised before, it is suggested that you take this up with your physician. Start off slow while starting any exercise regime. Walking alone has immense benefits for your body. Make it a point to set aside some time from your schedule for this endeavour.
4. Eat better:
While being physically active can increase your vitality, you will also need the energy to keep up. This means eating better and healthy food choices would certainly help lower your risk for any chronic ailments in the future. Diabetes, cholesterol, high blood pressure are just some of the everyday things one gets to see as you get older. Your body is also prone to decreased metabolism as you age. Eating healthy is the key here now more than ever. This means avoiding and reducing the intake of refined carbs, sugary foods and eating more healthy vegetables, fiber-rich foods like fruits, etc. It is also easy to go about this. Ensure you have a minimum of 40pc carbs, 30pc protein, and 30pc fats daily. This will allow you to have sufficient energy to meet the demands of the day. If you can, let yourself to get a micro-nutrient test to check if your body is lacking or suffering from any deficiency. Make supplements a vital part of your routine.Get up to 50% off on all Nutri-Health supplements on Frugaa.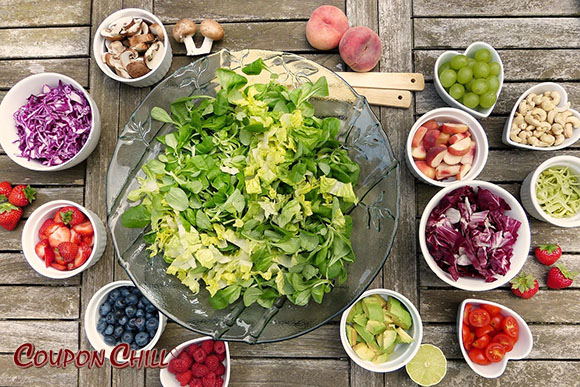 5. Keep a healthy mind:
The mental well being of a person is just as essential as physical well-being. Your mental well being is directly related to your overall health. There are many things you can do to ensure that. How about picking up a long-neglected hobby or better yet, learn a new hobby. Head out and join a hobby club or a sports team if you are the playing kind. Better yet, make it a habit to read a new book every month. Indulging yourself with like-minded people will also help improve your overall health. Meditating is another thing you can try. It has been proven in a scientific study that short regular meditation practice is an excellent way to counter the cognitive decline in an aging body.
So, there we have some few basic things that you can try to stay healthy. Aging gracefully is a boon in itself. Make sure you start today.