Choosing the right time for your wedding is a dilemma faced by many couples today. Every season comes with its own mandates, which means your wedding arrangements differ as per the season which also affects your dress code. Some scientific research and behavioral studies have even gone on to claim that your wedding season also tends to affect your mood in more ways than one. The question still remains though, what really is the best season to get married.
Now every person has their own choices when it comes to getting married but if you ask wedding pundits and organizers, the best time for marriage is said to be between July and October. This is more or less the late spring season and the coming of fall. This is more or less considered to be an off-wedding season which means that you can save up considerably in terms of your budget. In this post we will show you some great late spring ideas and how couples can benefit from them:
1. Favoring Seed Packets:
Well, just because its late spring doesn't mean that you can't still do your part for saving the environment. You can go for a wheel barrel display and choose some vintage looking seed packets putting out messages like, "Take one and watch love grow". If you are looking for a different option than a wheelbarrow display, then you can also go for different colored pots or flower boxes. Various organizations like Seed Savers Exchange and Johnny's Selected Seeds provide a large number of plant seed options that one can use to incorporate into their wedding.
2. Fruit Stand Appetizers:
Well, if you are enjoying a spring wedding then you ought to go all in. This time around rather than going for conventional appetizers, go for a stylish fruit stand for appetizers. You can style the appetizers area by picking up different crates from a home store, crafting warehouses who would be more than ready to oblige parting away with their products. You can put up signs made by chalks all over the appetizing table to tell about the different fruits. For fresh fruits, rely on your local farmers or a nearby big farmer's market where you can collect it all.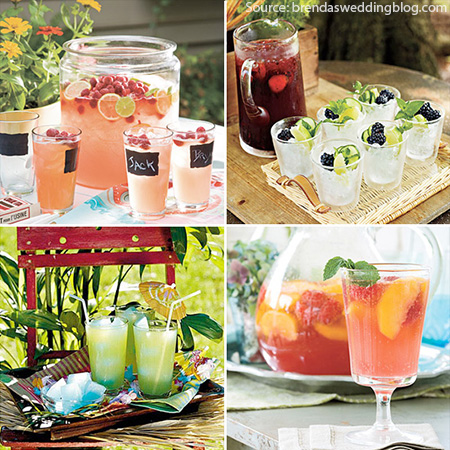 3. Flowy Bridesmaid Dresses:
For a bride, there is nobody more important on the wedding day than your bridesmaids. So, it becomes imperative that all of them follow a dress code and a theme too of course stand out in the crowd and be one with you, the bride herself. Coralie Beatriz on Etsy is renowned for its different bridesmaids and wedding dresses. Their dresses come with silky materials and a great number of patterns and colors that are bound to make your bridesmaids a standout and befitting of a late spring wedding.
4. Go Parasols:
Well, accentuating your bridesmaids' looks should always be the top priority, after the bride of course. So this time around, accessorize your bridesmaids with some parasols and bouquets. Parasols make for a great accessory and are very photogenic so to speak. Luna Bazaar has got a wide range of options when it comes to parasols selling them in different colors and shades. Plus their cheap price tag ensures that not just the bridesmaids, but even your guests can enjoy snapping pictures with these cutesy things.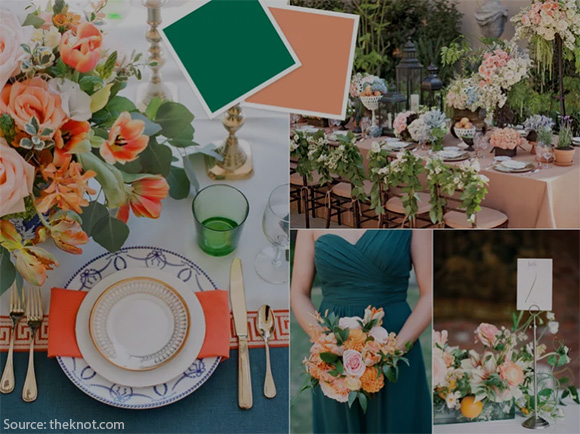 5. Honeymoon Package:
A well rounded amazing marriage cannot end without a good honeymoon destination to head to. This is also perhaps the most anticipated time for the newlyweds who would want to whisk themselves away to a beautiful destination to enjoy each other's company. Southwest Airlines Vacations has a great number of vacation packages to choose from which are more than perfect for any newlywed couple. Check out the Southwest Airlines coupons ranging from a $220 discount on a flight to Disneyland Hotel and Resort. Get $100 off on a Jamaica vacation package. Spend a honeymoon in a lap of luxury with the Southwestern Airlines discount.
6. Dresses and Apparels:
The days leading up to the wedding are tense with all sorts of things to do. The last thing that should be on your mind is what to wear and where to shop for all the things you need. Luckily Dress Barn has got you covered some exclusive discounts on a wide range of items including shoes for women, different tops, and even winter wear. The plus point to buying all these things from their website means getting promotional and coupon codes that you can use to your advantage. You can also support the breast cancer awareness campaign put up by Dress Barn and promote the cause.
So there we have a comprehensive breakdown of what's common in a late spring wedding as well as some great wedding themed ideas.