We live in a world of smart technology, so it is little wonder that more and more smart devices are hitting the market on a regular basis. The word 'smart device' used to be associated with just mobile phones in the past. However, these days there are many smart devices and gadgets that can be used around the home.
Making your home into a 'smart home' enables you to make the most of this type of technology. There are various devices and gadgets that you can choose from, which can add everything from increased security to greater practicality and ease. The good news is that the cost of smart devices is coming down, and this means that it is more affordable to purchase these products for your home. Nobody wants to spend over the odds, and by getting the best deals you can transform your home both affordable and convenient.
Some of the top smart home gadgets on the market
If you want to bring your home firmly into the 21st century, here are some of the great smart devices and gadgets you can invest in:
• Bluetooth Speaker: If you enjoy listening to music and you want to benefit from great sound and freedom to move around, a smart Bluetooth speak is a great addition to your home. You can get these in a range of styles, sizes, and makes to suit your needs. They can help to enhance your music listening experience and you can use them wherever you like rather than being restricted to one room in order to listen to your music.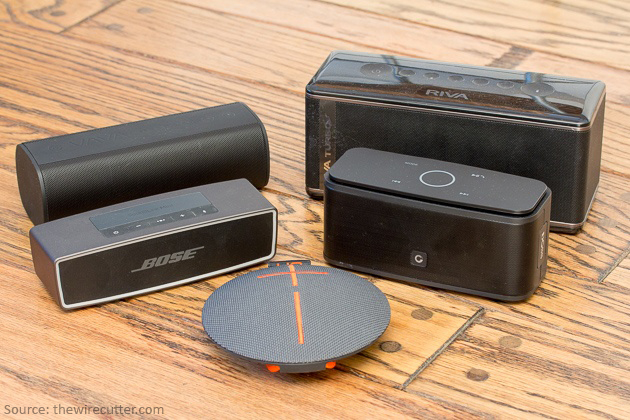 • Smart speakers and virtual assistants: These intelligent speakers have exploded onto the market recently, with a number of popular options available. They are voice activated speakers and virtual assistants. They can do everything from play your favorite music to conduct searches online and answer your questions. Popular options include the Amazon Echo and Amazon Alexa. You can get great deals and discounts on these at Amazon.com. However, there are also others including Google Home and Apple HomePod.
• Smart TVs: With a smart TV you can enjoy high-quality entertainment and the convenience of a huge smart device right at your fingertips. There are many manufacturers that offer great deals on smart TVs these days and you can get some very affordable ones. You can then look forward to watching TV the truly smart way.
• Smart security camera: A smart security camera enables you to step up the security in your home with ease and convenience. These cameras are inexpensive and provide valuable peace of mind. In addition, they are great if you have pets or young children you need to keep an eye on in the home.
• Smart projector: Do you want to enjoy the thrill of the theater in your own home? With a smart video projector, you can do this with ease. Using a projector screen you can enjoy viewing content on the big screen right in your own home. This is a great choice for those that love to watch movies, shows, and other content.
• Smart Hub: A smart hub is a great way to truly transform your home into a modern smart home. These are compatible with hundreds of smart devices and will enable you to stay in control no matter where you are. You can control your smart devices from another country if you wish to, making it easy to monitor and secure your home amongst other things. One of the popular hubs on the market is the SmartThings Hub from Samsung. This can be purchased quickly and affordably with discount deals at Samsung.com.
• Wireless charger: Most of us have smartphones these days, but dragging a cabled charger around can be a pain. You have to connect the cable to the phone, which can be fiddly and annoying for starters. Having a wireless charger located in a central area of the home means that you can all charge your compatible devices on the same charger without the need to form cables.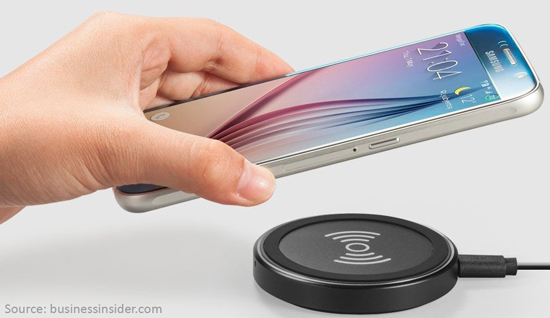 • Smart thermostat: A smart thermostat is a great way to control the temperature in your home and to cut back on your energy usage. This will save you money and means that you can do your bit for the environment. You will find thermostats that are compatible with all types of heating and cooling systems, with some really good deals available online.
• Smart scale: If you and your family are into health and fitness, a great investment for your home is a smart scale. These are Wi-Fi connected scales that provide you with far more information than the average set of scales. You can benefit from accuracy and ease as well as important information such as BMI, heart rate, and body fat. These scales are inexpensive and very practical for health-conscious households.
With so many smart and connected devices available for your home, transforming it into an intelligent home is easier than ever.