Life is busy and stressful! We all experience the truth of this every day. It's good for your body and your mind to relieve that stress from time to time. Give yourself a real break where you put away your cell phone and stop checking your email and give yourself the license to really relax. If this is hard for you, spas may be the ticket! You schedule and pay for this time, so it's easy to see value in getting the most out of it. You'll be outside your home and in the hands of professionals who want to treat you with care and the attention you deserve. Soak up some luxury and get some well needed rest for less.
There are an incredible amount of services to take advantage of, too. Try a rejuvenating body treatment or chocolate facial. Obviously a manicure and pedicure would be relaxing, but can you add on a massage to take it to the next level? Pampering yourself is part of why spas feel so good. Many have hair stylists and makeup artists on staff who maintains high levels of training if you can take the opportunity to have your hair or makeup professionally done.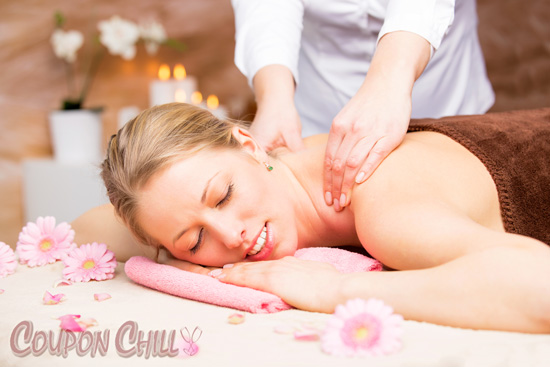 Gift Certificate Deals
Here is a sneaky little hack. You know how, around holiday time, businesses often offer some discounts on gift certificates? The idea is to entice you to purchase for a loved one, but nothing says you can't stash them away for yourself! It may not be huge savings, but the bottom line is, why pay any more for a service if there is a simple way to pay less?
Buying a discounted gift certificate ahead of time is like an investment. This remains a great idea for gift giving as well, of course, because the recipient doesn't ever have to know you didn't pay full price.
Packages
Not only will most spas offer services grouped together for a discounted price, they also often have discounts available for large groups. Get a bunch of your friends together for a girl's day at the spa. You don't have to wait for it to be someone's wedding, just celebrate your friendships and the experiences you've had together. Everyone can share the cost of the package.
Be sure to call ahead to ask about potential package deals. They can and will vary greatly from spa to spa.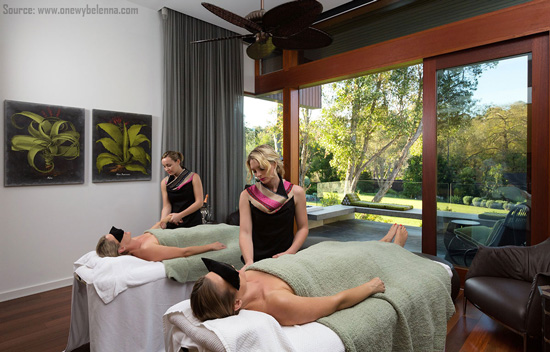 Deal Portals
When looking to save on services, deal portals and local entertainment publications can offer relief at the register. Some of these services are by email subscription and you have to check daily to see what deals are offered. You then 'buy' the deal for a discounted price and receive a printable coupon. A quick check can be worth it when you score a discount on something you can't wait to use.
Social Media Giveaways
Do not underestimate the power of liking your local spas and other services on social media! It is a smart part of a marketing package to include some giveaways for 'liking' or 'sharing' something about the establishment. Sometimes the discounts are super simple, like book today and mention social media and get 10% off. Sometimes you will be entered into a drawing by providing some type of feedback to the spa. Always ask if deals can be combined with things like a group package. Assuming they can be can set you up for a stressful awakening that ruins the mellow of the spa experience.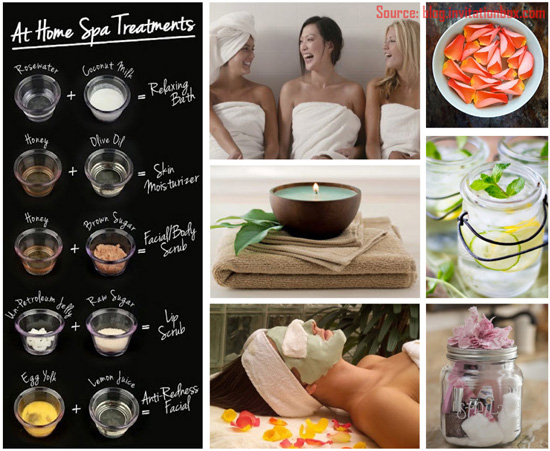 DIY
The real way to save money on spa services is to do them at home, or a combination of both. If you do your own eyebrows and pedicures, then you can splurge for a massage now and again.
From the start, you'll save money just by staying home, but you can get a greater savings by shopping somewhere that participates with discount websites. Stores like Time to Spa and Botanic Choice carry beauty tools and supplements and participate in the program. You can book an actual spa visit through Blissworld or Spafinder.com and save on bookings at participating spas in your local area.
If you just can't find room in the budget to treat yourself, make a special request to a loved one that you'd sure love a trip to the spa, and you know ways to get great deals. This might prompt them to think about a gift certificate for you on the next special occasion. A yearly birthday spa trip is certainly a great tradition to start! It will be even better if they join you.