Teenagers love for gadgets could not be ignored. A latest gadget is like the latest toy for them, and there can't be a better reason to gift them with the latest toy available in the market after they have come out with flying colors in their examination. You need to make them feel special and the best way to do so is hand them their favorite gadgets. Let's have a look at some of the latest tech gadgets available which can bring a smile on their face.
Nikon Coolpix S32 Camera
Teenagers love clicking pictures and sharing it with their friends, so gifting a camera can never go wrong. The Nikon camera is handy, sleek, attractive, easy to operate, waterproof down to 10 meters, shock -proof and dust proof. This is ideal for the teens as it allows them to switch to camera and video mode with just one-touch buttons. So, don't hold back and let them create memories for life time.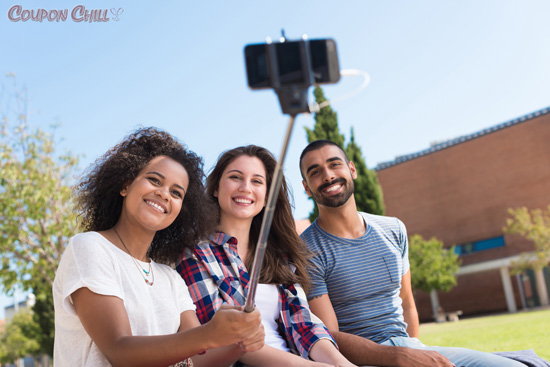 Me-Shot Deluze Selfie Stick
This is a hit amongst all age groups, so if your teen still doesn't own this then this is the right time to buy one. This simple device allows you to click selfies by stretching your device to your arm's length for a wider view. Mostly used in concerts or the get-together this is a must have device for everyone. Let them feel important in the group.
Ringly Smart Rings
Technology and fashion when combined is sure to become a hit. This smart ring alerts you about phone calls, messages, emails, chats, and other updates by using customized notifications using light or vibrations. Made up of precious and semi precious stones, Ringly communicates with your smart phone via Bluetooth and can be connected with an application like Facebook, Instagram, LinkedIn, etc. A handy gadget for the fashion conscious people.
Berlin Boombox Speaker
In case your teen loves listening to music, then the boombox speaker can be the ideal gift. Available in a variety of patterns and artistic designs, this is made up of flatpack or corrugated cardboards and is inspired from the 1980's ghetto blaster. This German engineered audio technology can be attached to your computer, smart phone or tablet for that old school beat.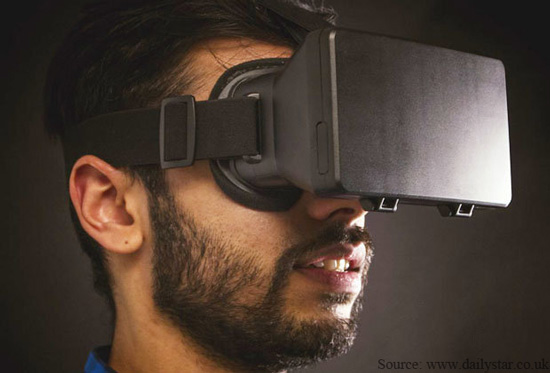 Immerse Vr Headset
This wireless, 360 degree head tracking 3D view device can be fun playing with. This virtual reality headset lets us watch 3D movies, play simulated games by downloading related apps from Google Play. The screen view adjusts well with your head movements, with the help of clever sensors of your phone and you are sure to get lost in virtual content of your choice. This one is sure to give an adrenaline pumping at the comfort of your living room.
Tesco Hudl 2
This 8.3 inch full HD tablet can bring smile on anyone's face instantly. Available in a variety of colors, this tablet is one of the cheapest devise available. Dolby optimized audio makes video/movie watching experience a great one. Video streaming is smooth and this makes 3D game playing an exciting affair. It also supports a child safety app which makes it even more sought after tablet.
PlayStation TV
It's a small set top box which, when attached to your television lets you play games and stream video. This small device lets you play games on a big HD television, which also bumps up the graphics of Vita games making it all the more exciting. PlayStation TV is a great way to spend some quality time with family and friends. This one is a must have on your list after all, who does not love to bond over games and chat.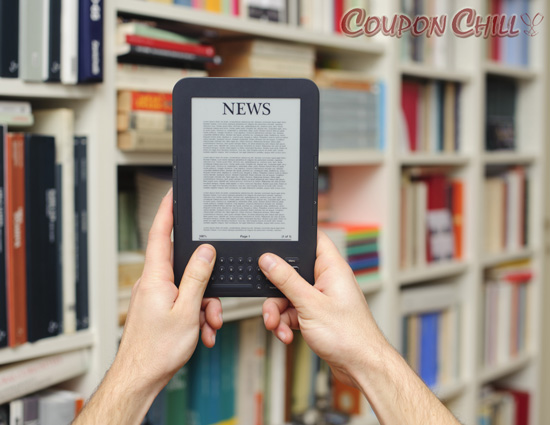 Amazon Kindle eBOOK Reader
If he/she loves reading then nothing better than gifting a kindle. One can download a countless number of e-books and carry it to read them at their convenience. This one is a must have for all the book worms.
DRE Solo Over-Ear Headphones
Wireless headphone is a device which any teen would like to have. Stylish, convenient, durable, foldable and streamlined design for a custom fit, this headphone is trendy and is sure to make you a hit amongst your friends. With this you can take calls as well with a built-in mic, control music with the RemoteTalk feature. Available in a variety of colors, this is compatible with iOS devices as well. Don't hold back and start planning right away.