Watches have transitioned from being a necessity to being a luxury thanks to the advent of mobile devices. Rather than make a watch obsolete, however, this change has really taken the watch into a true accessory territory. Watches are still considered statement pieces in the business world, and they can also serve as a lovely piece of jewelry. Choosing a high quality watch made with solid craftsmanship and beautiful design can be done on a budget. With the right choice, your timepiece will last for years and provide functionality as well as a little shine.
Ashford Watches
The Ashford watch website has an incredible selection of premium watches in all price ranges. Some of the watches sold through Ashford cost more than a house mortgage! Most are available at a large discount off the original retail price, however, and there are lots of good deals to be found in both men and women's watches.
Ashford also has a wide variety of women's watches to browse. Anyone who can afford the price point should consider the Bulgari Women's Assioma Watch with it's softly glowing rose gold bracelet and case and diamond bezel. It is extremely rich looking without being overly flashy. A watch like this can become an heirloom. This particular watch is being sold at Ashford for a price drastically lower than the original retail of $36,900.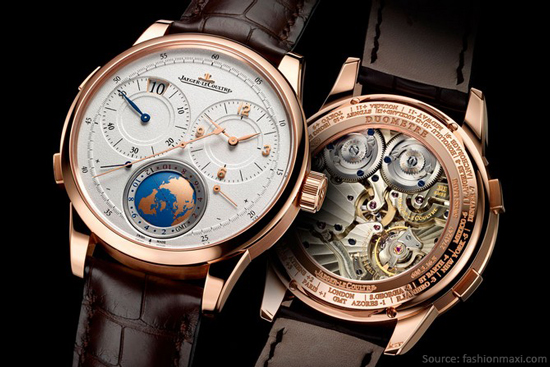 The Men's Port Royal Watch by Zenith is far less expensive, but still a high quality watch. It is solidly made and presents well with a dark face and stainless steel hardware. The bracelet band contributes to the bling factor on this particular watch, which has an understated power overall.
Shoppers who are looking for something more economical can have a review of a Movado watch. Movado is a wonderful brand with real name impact and they create watches that appear to be worth far over their price. The Women's Collection watch has a unique blue sunburst dial and stainless steel case and bracelet. One look at the arms on the face and it's clear the watch is a Movado.
EWatches.com
Ewatches.com also sells both men and women's watches from many of the top brands in the industry. The top of the line prices don't rise as high as those on Ashford, which will be either attractive or a deterrent for shoppers, depending on their needs. In the interest of amazing deals, have a look at some of the options available at ewatches.com.
Gucci is a brand with many loyalists and incredible brand recognition. The iconic logo adorns many of their designs across the house's many lines, and its watches are no exception. A stunning example is in this Women's Damenuhr Interlocking Rose-Tone SS Brown Dial watch is a true showpiece. The case is framed in two Gs and has a sapphire crystal, sun-brushed dial and quartz movement. Also functional, this watch is water resistant to a depth of 50 meters.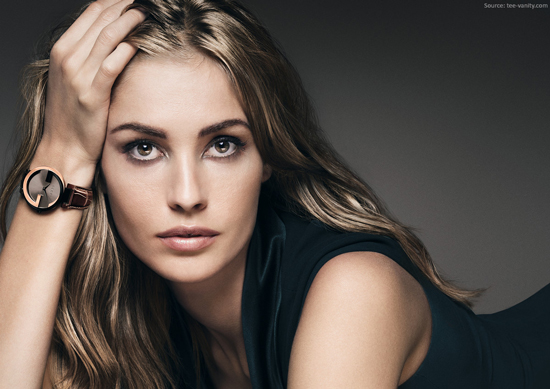 Women aren't the only ones who can have a ball at ewatches. The men's selection is topped off by this show stopping Cartier Ronde Solo Stainless Steel watch with a silver dial and deployment clasp. The sapphire crystal frames and shows off a handsome face. This is the kind of watch that leads business meetings.
Modify Watches
Most of the watches at Modify won't qualify for the general definition of luxurious, but that is their very charm! Charming is the perfect word to describe the unique and excruciatingly hip styles sold by Modify, and they are very customizable. The site allows shoppers to personalize their watch, and even for the off the shelf options, all straps and dials are interchangeable. The watches are unisex and range from very fanciful to basic with impact.
The Black 3.0 Alloy Watch expresses a subtle but strong presence. The silent type, it addresses onlookers right in the eyes from a solidly black colored face. The dial is distinctive and the watch is made of stainless steel with a gun metal case.
In a totally different, but still professional direction is the Baroque Bee watch. The bee will make a notable appearance peeking out from under the cuff of a blazer or be a focal point on exposed skin. It has a vintage feeling and seems meditative and peaceful- perhaps perfect for an executive's busy day.
Want to know more about Modify Watches? Watch this fun and informative video that shows how they are made and shows off the customization potential. In only 4 minutes, this video gives a great feel for the Modify brand and announces a concept that has been very successful for Modify, their mod-to-order system.
The Hottest Shopping Tip:
One of the insider secrets to truly successful online shopping is to visit coupon websites before making online purchases. This trick is a standby for all savvy shoppers and retailers have taken notice! As a result of the interest and growth of couponing as a way to increase brand satisfaction, most retailers now offer online coupons redeemable by code.
You can hunt around online to find codes from various places, some of which could be potentially unstable, exposing you to the risk of malware and other concerns. It's far safer and easier, however check a website which organizes exclusive online code discounts and delivers them to users in a secure format. Search directly for your favorite retailer or browse among shopping categories for inspiration. When you find a discount that works for you, click it and copy the code to paste on the retailer website during checkout. It couldn't be easier, and you'll be in both the luxury watch club and the savvy shopper club with just a few clicks.